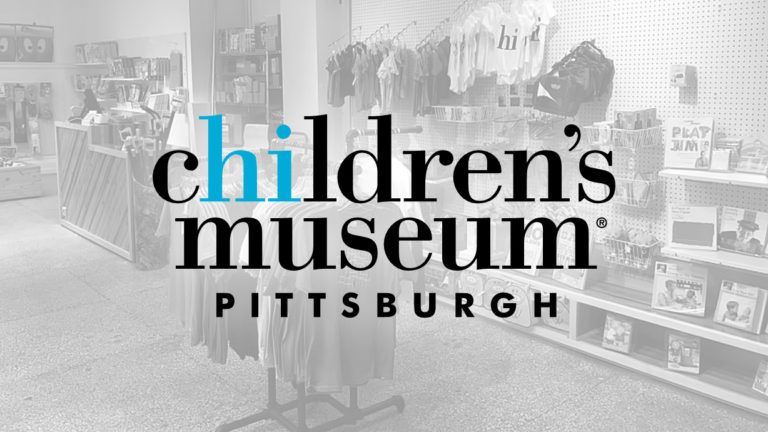 Saws Edge Woodshop takes on first project at the Children's Museum of Pittsburgh.
Saws Edge Woodshop was recently featured in a news article by Danielle Okonta of the Pittsburgh Post-Gazette on September 11, 2018 for work performed at the Children's Museum of Pittsburgh. Below is an excerpt from the story:
Visitors this week to the Children's Museum of Pittsburgh will see a renovated gift shop with new handmade furniture that's been created by former coal miners and industrial workers.
It was the first project of the Saw's Edge Woodshop, based in Huntington, W.Va.  An enterprise of Coalfield Development's Rediscover Appalachia, the crew is made up of former miners and industrial workers who have been retrained in woodworking.
Some notable creations in the North Side museum's gift shop include a new cash-wrap counter and custom bench. The space is more accommodating to customers with disabilities and easier to navigate by sales associates. Many of the toys, games and stuffed animals are now placed on lower shelving and in floor bins to make them more accessible to young children. Old materials in the store have been moved to Saw's Edge, where they will be repurposed for future projects.
Coalfield Development is a nonprofit that trains young men and women in new trades to replace the coal and industrial jobs they've lost. In 2015, West Virginia researchers projected that coal production would drop by 29 percent in 2035. Hundreds of coal miners have been laid off, and many have no other skills.
The venture has created more than 40 on-the-job training positions and launched five new businesses in real estate development, construction, woodworking, agricultural and artisan trades.
Coalfield Development has had 100 percent job placement for its graduates, according to Eddie Austin, who has been director of Saw's Edge for 2½ years. The organization prides itself on both training and mentorship to its members. Those who complete the program graduate with an associate's degree and two years of on-the-job experience.
Four of Saw's Edge six-member crew worked on the gift shop renovations. Travis Jones, of Huntington, is the crew chief of Saw's Edge. Christian Burns, a former construction worker also from Huntington, is new to Saw's Edge and is enrolled in the woodworking program. He previously worked under Coalfield Development's Revitalize enterprise.
"Woodwork is a whole other league," says Mr.Burns. "Woodwork requires a very steady hand and a sharp eye. You use the same tools in woodwork that you use in construction but you use the materials in woodwork in a different way."
Because of Coalfield Development, he said he has become the first person in his family to attend college...
Read the full article by Danielle Okonta of the Pittsburgh Post-Gazette online at http://www.post-gazette.com/
Danielle Okonta: dokonta@post-gazette.com