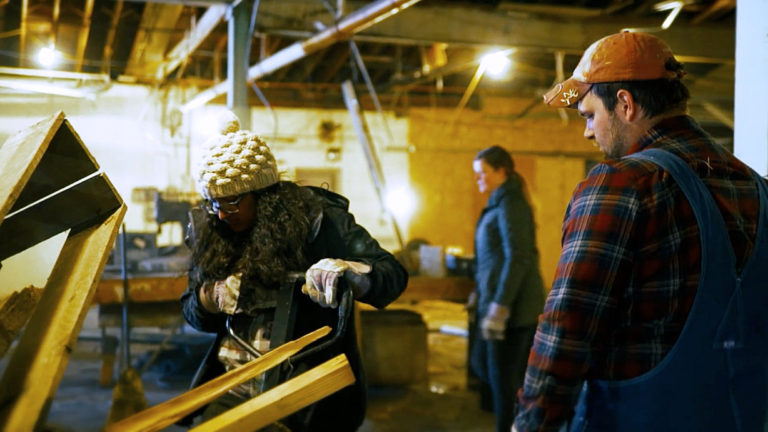 Coalfield Development has been named one of 20 finalists in the Communities Thrive Challenge, a $10-million funding opportunity launched by The Rockefeller Foundation and the Chan Zuckerberg Initiative. The Communities Thrive Challenge is an effort to find and support successful, community-driven approaches to expand economic opportunity for low-income and financially insecure people and communities across the U.S. After two rounds of review, including peer-to-peer evaluation and review by an expert panel, Coalfield Development was selected from a pool of more than 1,800 applications from across the country as a standout model.
As one of 20 finalists, Coalfield Development will advance to the final round of the Challenge, and host a site visit over the next couple of months. If selected as one of up to ten grantees, Coalfield Development will receive a $1 million grant, tailored technical assistance, and an opportunity to share their stages on the national stage. If not selected as one of up to ten grantees, Coalfield Development will receive a $5,000 donation.
As part of the next phase of the Challenge, The Rockefeller Foundation and the Chan Zuckerberg Initiative will conduct site visits during September and October to learn more from the 20 finalists including Coalfield Development. These visits will allow The Rockefeller Foundation and the Chan Zuckerberg Initiative to see organizations like Coalfield Development in action and get to know their team and community.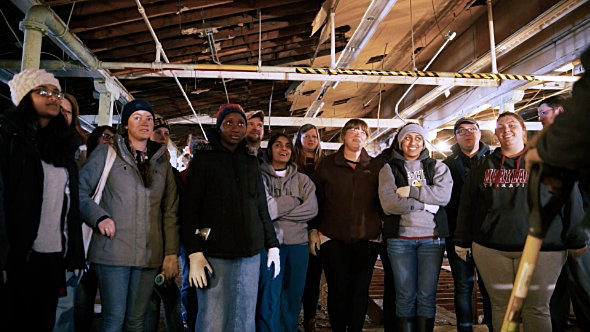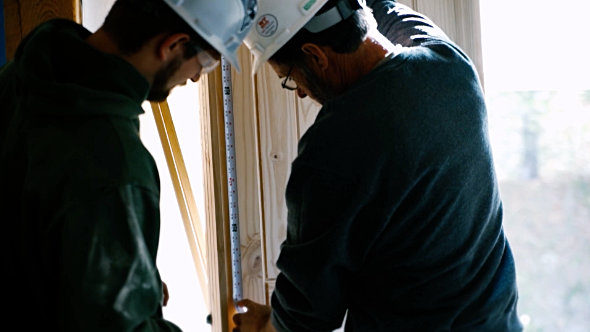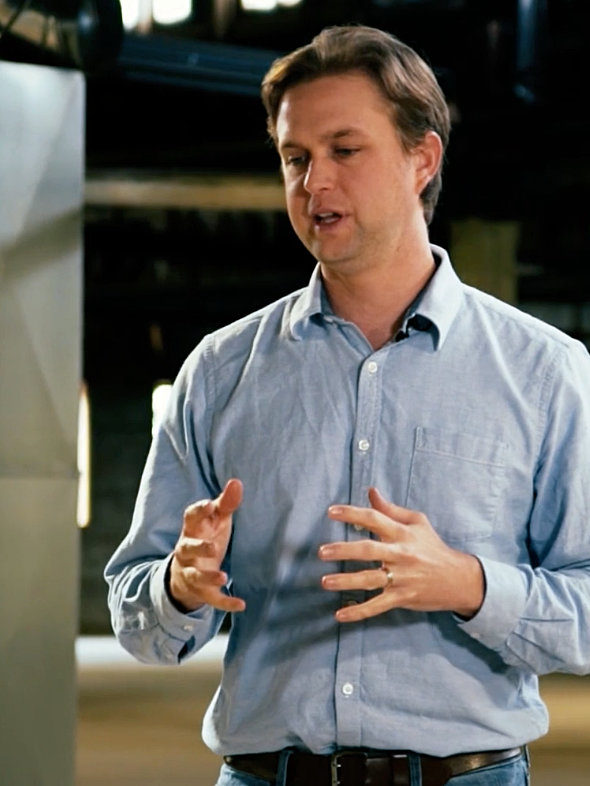 Coalfield Development implements community-driven approaches.
We chose those outcomes with the largest tangible impact and closest connection to the most pressing problems of our time. People have soured on planning and training. Policy work feels too distant. We need change that can be seen and experienced immediately. We drive outcomes that truly improve the trajectory of opportunity and increase assets for rural people.
We focus on jobs created, wages earned, businesses started, family assets increased, minorities served, and degrees earned. The results of our work are tangible and therefore make measurement fairly straightforward. However, there is a deeper culture shift from extractive industry-dependence to creative entrepreneurship we inspire. Doing so is harder to measure, but we do have a system: each crew-member completes a bi-weekly evaluation and reflection on 12 personal and 12 professional criteria. We chart progress according to rubrics and also note key growth or challenge moments. This creates two-year's worth of invaluable data to assess whether we are inspiring the deeper change we seek. Based on this data, we have updated/changed our personal and professional development system five times over the past eight years to make it more effective.
Our data demonstrates remarkable results: a 70% completion rate among trainees and a 100% job-placement rate for graduates. Our two organizations have directly contributed to establishing 180 businesses, employing over 425 people, which have disbursed $10,000,000 in wages to formerly unemployed people. We've attracted more than $25,000,000 of new investments to distressed areas. We have facilitated more than 800 professional certifications and more than 50 degrees of higher education for people first-in-family to ever attend. We serve 23% minorities in places with only 4-5% minority populations. We're most proud of the story told by those bi-weekly evaluations. This is a story of formerly unemployed people becoming entrepreneurial leaders in their community, almost always overcoming initial cynicism, skepticism, and reluctance.
About The Rockefeller Foundation:
For more than 100 years, The Rockefeller Foundation's mission has been to promote the well-being of humanity throughout the world. Together with partners and grantees, The Rockefeller Foundation strives to catalyze and scale transformative innovations, create unlikely partnerships that span sectors, and take risks others cannot - or will not. For more information, visit www.rockefellerfoundation.org .
About Chan Zuckerberg Initiative:
Founded by Dr. Priscilla Chan and Mark Zuckerberg in 2015, the Chan Zuckerberg Initiative (CZI) is a new kind of philanthropy that's leveraging technology to help solve some of the world's toughest challenges – from eradicating disease, to improving education, to reforming the criminal justice system. Across three core Initiative focus areas of Science, Education and Justice and Opportunity, we're pairing engineering with grantmaking, impact investing, policy and advocacy work to help build an inclusive, just and healthy future for everyone. For more information, please visit www.chanzuckerberg.com .
COMMUNITIES THRIVE CHALLENGE