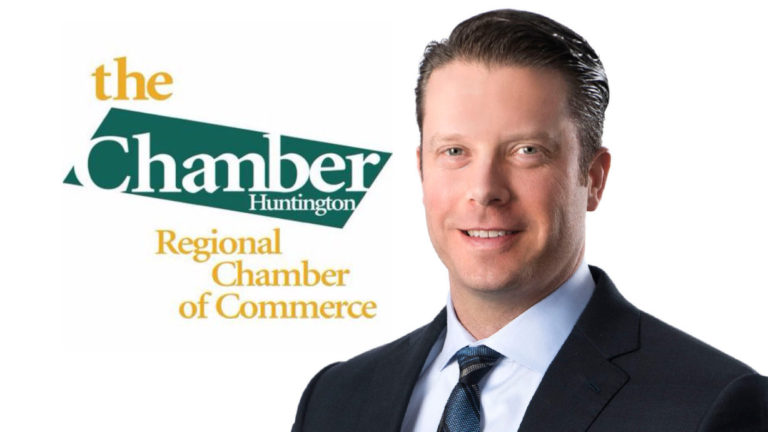 Huntington Regional Chamber Board endorses Coalfield Development curriculum
Huntington, W.Va.— On Tuesday, March 20, 2018, the Huntington Regional Chamber of Commerce's Board of Directors voted to endorse the on-the-job and personal growth training curriculum of the Coalfield Development Corporation, which is headquartered in Wayne, W.Va.
"The Huntington Regional Chamber of Commerce is proud to endorse Coalfield Development's employment and excellence curriculum to develop and improve the workforce in Southern West Virginia, meet the needs of existing employers, and enhance economic development initiatives throughout our region," said Rob Sellards, a Partner with Nelson Mullins Law Firm who serves as Chair of the Chamber's Board. "After hearing how the curriculum works and their successes thus far, we look forward to more success in the future."
Coalfield Development was founded in 2010 to address housing concerns in Wayne, W.Va., through the construction of affordable housing. This on-the-job training initiative was implemented by hiring unemployed and underemployed residents in the region. Following a downturn in coal production in Southern West Virginia, Coalfield Development has increased its efforts throughout Southern West Virginia and now offers five social enterprises designed to impact growth in the local and state economy.
Coalfield Development's CEO Brandon Dennison, who also serves as board member of the Huntington Regional Chamber, notes the success that his organization has achieved since its formation. "We have created more than 40 on-the-job training positions, more than 200 professional certification opportunities, redeveloped more than 150,000 square feet of dilapidated property, and successfully launched five new businesses in real estate development, construction, wood working, agriculture, and artisan trades – industries based on local assets and having real viability in the Appalachian region."
Coalfield Development incubates and grows its social enterprises in economic fields it believes have the potential to diversify the regional economy and create good jobs. Trainees worked the 33-6-3 model each week, which consists of 33 hours of paid labor, 6 hours of higher education class time, and 3 hours of life-skills mentorship.
Chamber Board Chair Sellards believes in the importance of endorsing Coalfield Development's training curriculum to enhance the quality of the workforce in our region. "The level of commitment that Coalfield Development projects have made in providing on-the-job training as well as personal and career development is an extraordinary asset to our region," Sellards said. "Our business community recognizes the importance and value of these initiatives that aid in creating a quality workforce that current and potential employers need to succeed."