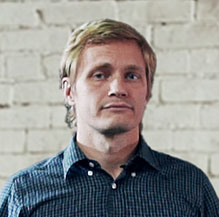 Meet Nathan Hall
Hometown: Allen, KY
Nathan Hall is an 8th generation Appalachian, born and raised in the "West Virginia part of Kentucky." He previously worked as an underground coal miner in Mousie, KY before attending Berea College to complete a bachelor's degree in Sustainable Agricultural and Industrial Management. After graduation, he was awarded a Thomas J. Watson Fellowship to travel throughout India, Europe, and Thailand to experience life in places with similar economic and environmental conditions to Central Appalachia. Upon returning to the US, he became the Reforestation Coordinator for the newly formed Green Forests Work, where he organized the planting of nearly 700,000 trees on about 1,000 acres of surface mined land throughout Appalachia. He is now finishing a dual MBA/environmental management masters program at the Yale School of Management and School of Forestry and Environmental Studies, finishing in May 2017. He will thereafter move to southern WV to work full time on converting post-mining lands into multi-faceted sustainable economic development projects. He lives with his dog Sally, a shepherd-husky mix that he found abandoned on an eastern KY surface mine.
Fun Facts: Brief cameo in "Wild and Wonderful Whites of WV" playing fiddle on the train tracks for Jesco to dance to in Madison, WV
Favorite Movie/Book Quote: "Whatever it is you're seeking won't come in the form you're expecting." - Haruki Murakami, Kafka on the Shore
Personal Motto: "If at first you don't succeed, dust yourself off and try it again." – Aaliyah
Favorite Saying: "A bushel and a peck a hug around the neck." – Grandma, used to say it all the time when I was growing up.
Personal Hero: Will Allen, founder of Growing Power
Most Interesting Place Ever Visited: Sikkim, India. Beautiful mountains, friendly people, excellent food, thousands of years history of sustainable agriculture in the mountains.
Contact Nathan: nhall@coalfield-development.org