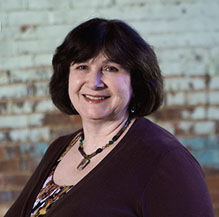 Meet Cindy Manning
Hometown: Born in Morgantown, WV, and raised in Barboursville.
I have a BS in Industrial Engineering from WVU. My first job out of college was working for Union Carbide in Charleston. After 5 years, my husband and I opened a ComputerLand franchise in South Charleston and at the age of 25, I was an entrepreneur. In the next 16 years, we opened 5 more stores. I sold my interest and became a single mom and teacher. As my children got older, I started working in accounting, all the while using the detail and analysis I practiced as an engineer.
I worked for mostly small businesses doing their accounting work parttime. I worked with a marketing firm, building contractor, real estate agency, attorneys, a auto body shop, and a home owners condo association.
I have two children, a son John who is 26 and a daughter Emma who is 23. I have two sisters, brothers-in-law, 2 nieces and 2 nephews. I also have one cat, Mitten (down from 4 a couple of years ago); she and I live in Charleston.
I enjoy my church and have taught Sunday School, been a lector, collection counter and other volunteer roles.
Personal Motto: Ask, and it shall be given to you; seek, and ye shall find; knock, and it shall be opened unto you: Matthew 7:7
Favorite Saying: "If it's not open, it's not your door."
Most Interesting Place Ever Visited: I've been to a lot of cool places, but I love Washington D.C. I'd love to visit Ireland where so many of my ancestors are from.
Contact Cindy: cmanning@coalfield-development.org