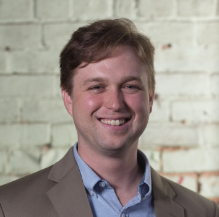 Meet Brandon Dennison
Hometown: Ona, WV
Brandon Dennison, born and raised in the Ona, WV area, is a social entrepreneur. In May of 2010, along with citizen leaders in Wayne County, WV, Brandon founded Coalfield Development Corporation.
All three sectors of the economy are familiar to Dennison as he has also worked in private sector sales, was employed by public housing authorities for four years, and earned a certificate in Social Entrepreneurship from the Kelley School of Business at Indiana University. This unique combination of skills and experiences within all three sectors empowers Brandon to obtain and manage the unique mix of resources necessary for a successful social venture.
Dennison graduated from Shepherd University with a B.A. in History and a B.S. in Political Science. He served five years as Youth Director at Shepherdstown Presbyterian Church, and simultaneously served three years as Faith Outreach Coordinator for the West Virginia Wilderness Coalition. In 2014, Brandon was named by the West Virginia State Journal as a "40 under 40:" one of 40 young people throughout the state that business leaders should watch. He recently completed the Community Progress Leadership Institute at Harvard University Law School and participated in the Clinton Global Initiative. He holds a master's in Public Affairs from Indiana University, with a concentration in Nonprofit Management and lives in Wayne, West Virginia, with his wife Ashley and son Owen.
Favorite movie quote: "I'm not a smart man but I know what love is." – Forrest Gump
Personal mantra/motto: "Do justice, love kindness, walk humbly…"
Contact Brandon: bdennison@coalfield-development.org