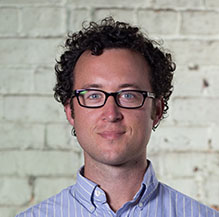 Meet Ben Gilmer
Hometown: Lebanon, Virginia
Ben Gilmer is president of Refresh Appalachia, a social enterprise of Coalfield Development. Ben has 15 years of experience in the non-profit, government, academic, and private sectors. Born and raised in Russell County, Virginia, his specialties include sustainable agriculture and food systems, economic and community development, and natural resource management. He has worked on projects in the U.S., Latin America, Asia-Pacific, and the Caribbean. Ben has a Masters degree from West Virginia University and a Bachelors degree from Radford University. When not working at Refresh, Ben enjoys exploring the hills and hollows with his family, playing music, and writing.
Fun Facts: I randomly saw Robert Plant hanging out at two different bars in two different cities twice in one year.
Favorite Book Quote: "For unto whomever much is given, of him shall be much required" (Bible)
Personal Motto: Take what you have to the fair.
Favorite saying: We are all in this together.
Personal hero: My granddaddy, Clyde Yates
Most Interesting Place Ever Visited: Komodo Island, Indonesia
Contact Ben: bgilmer@refreshappalachia.com