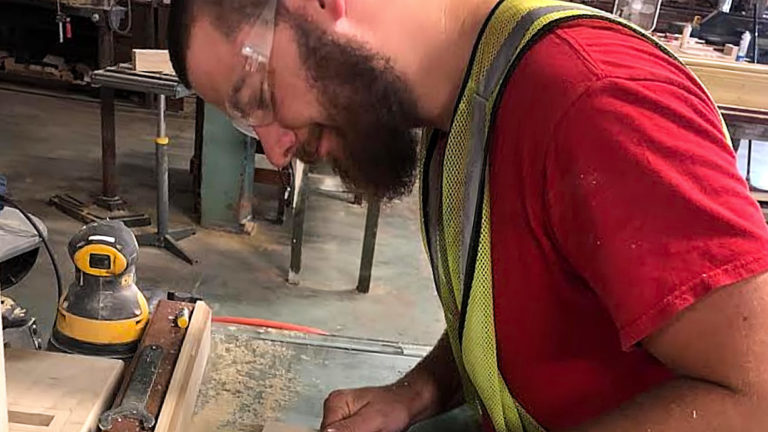 Communities Thrive Challenge and Upworthy host live #UpChat on Twitter.
On October 11, 2018, the Communities Thrive Challenge and Upworthy, a media platform, partnered to host a live #UpChat on Twitter with the 20 Communities Thrive Challenge finalists. During the event, participating finalists answered a series of questions from UpWorthy about community, creating positive change and more.
Join us as we take a look back at how Coalfield Development responded to those questions!
1) What do you love about your community?
Shorter Version: We love the grit & gumption people in our coalfield communities show each day as they work hard and innovate to rebuild our economy. We love how generous our people are with time and resources even as they face hardship themselves.
2) What is the biggest barrier to creating more economic opportunity in your community?
Moving forward from a coal-based mono economy, we must simultaneously build a strong, skilled workforce and brand new, diversified markets. Our greatest challenge is connecting these emerging systems with the broader regional markets and the flow of commerce, but we will overcome this challenge using technology, creativity, and strategic collaborations.
3) What is one small thing people could do today to have a positive impact on their community?
The social fabric of coal-impacted communities is frayed due to poverty, out-migration and addiction. We're reconnecting individuals to build hope and opportunities while honoring commitments. This approach will heal our communities.
4) Shout out to the unsung heroes! What is some of the good work being done to help your community grow that you wish more people knew about? #UpChat #UpworthyxCTC
@McDowellCountyStudentPack @SolarHoller @WVHub Central Appalachian Network; Healthy Kids and Families Coalition; Good News Mountaineer Garage; Williamson Health and Wellness Center; Step by Step; @HeritageFarmWV; Warrior Creek Development; Coal Heritage Highway Authority; Stepping Stones; Recovery Point; Mountwest and Southern CTCs; employers such as Service Pump & Supply; the Wild Ramp; MacKenzie-Dow;  EA Woodworks;
5) Is your community thriving or just surviving? Why do you think that? #UpChat #UpworthyxCTC
Not yet thriving, but not just surviving--we're evolving! Realigning skills, reevaluating our approach to education, rebuilding our economy, engaging people, and relying on our native wit to fuel a just economic transition. #UpChat #UpworthyxCTC @RockefellerFdnnomic transition. #UpChat #UpworthyxCTC @Upworthy @RockefellerFdn
6) There are so many aspects that make up a job—pay, benefits, the tasks you do every day. What makes a job "good" to you?
Good jobs let us move from financial vulnerability to self-reliance, performing work that enriches our community w/out degrading our environment. They build multiple forms of wealth: financial, social, intellectual etc. #UpChat #UpworthyxCTC @RockefellerFdn
7) Even though national economic numbers are riding high, a lot of people say they aren't seeing the impact. What about in your community? How easy or difficult is it to find a good job and retain a good job?
Our communities' labor participation rate is <46%. It's tough to find good jobs here during the economic transition, so we've stepped in as a direct employer & are working with @UFI_inc & others to connect entrepreneurs w/resources.
8) Do you believe supporting local business is important? Why? And if not, why not?
WV's economic history is one of ownership & control by outside interests & is focused on extraction. Developing local businesses is now central to our strategy to diversify & rebuild the Appalachian economy from the ground up.
9) Fast forward 10, 20, 50 years. What do you hope for your community?
We will retrain our talented young people, & those who left will come home to take advantage of entrepreneurial ecosystem supports & vibrant communities built around our unique culture and close relationship to the land & nature.