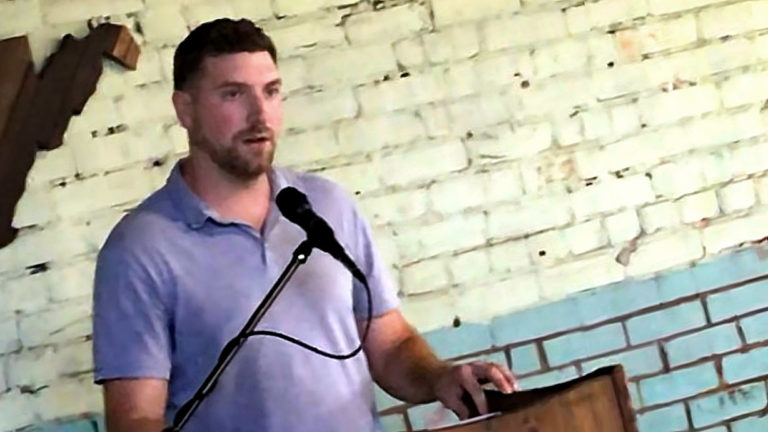 Coalfield has been a light in the dark for me...
My name is Jared Blalock. I am a former coalminer now working with Coalfield Development to rebuild my community from the ground up. Today I want to tell you what Coalfield Development does and what it's meant for me. I also want to tell you why I choose to stay in West Virginia and how I think we can make actual change in West Virginia.
Coalfield Development is a business/learning model to help West Virginians hit hard by depression and hopelessness. These communities have not changed in 50 years, and only seem to get darker: drug infested, no work, and nothing even nice to look at when you go outside your home. Coalfield has been a light in the dark for me, offering a college education as well as steady work. It's like how a coalminer's head-lamp lights up an underground mine.
I choose to stay in West Virginia because it is home. Home is where the heart is, and my heart is here with my family. But as much as I love it here, it can feel like the American dream is gone in southern West Virginia. Williamson, Wayne, Matewan, Delbarton, Welch. These are all coal impacted towns. These towns have gone downhill for years now. Even when mines are running great, the money isn't coming here. Coal-mining is good for some families, but it is not changing things. We've had all our eggs in the coal basket for too long. Doing the same thing over and over and expecting a different result is the definition of insanity. Our mind-set needs to change. We need more options, more opportunity.
We have to take responsibility for our communities and fix them ourselves. No one will do it for us. For a long time, I was skeptical of Coalfield Development. "Who is going to create jobs and opportunity for me when I'm done at this organization?" is a question I would ask a lot. Now I realize the answer is me and my fellow crew members. We are it! We are the answer to our own problems. My fellow crew members and I are honored to show you our work. Thank you for being here.